The Definitive Guide of Voice SEO and Its Future
Introduction (What is voice SEO?):
Before we are going to voice SEO, it's important to know about the basic description of SEO first.
So, let's have a look at what SEO is. The full meaning of SEO is search engine optimization.
SEO is a unique process of website optimization.
SEO contents come with the goal of attracting search engine traffic.
Voice SEO are the contents which are presented in voice format using voice assistance.
Voice SEO is the easiest search engine tool anyone can use for online query. People can easily find any information by using their voice via search engines like Google.
Why do people use voice SEO?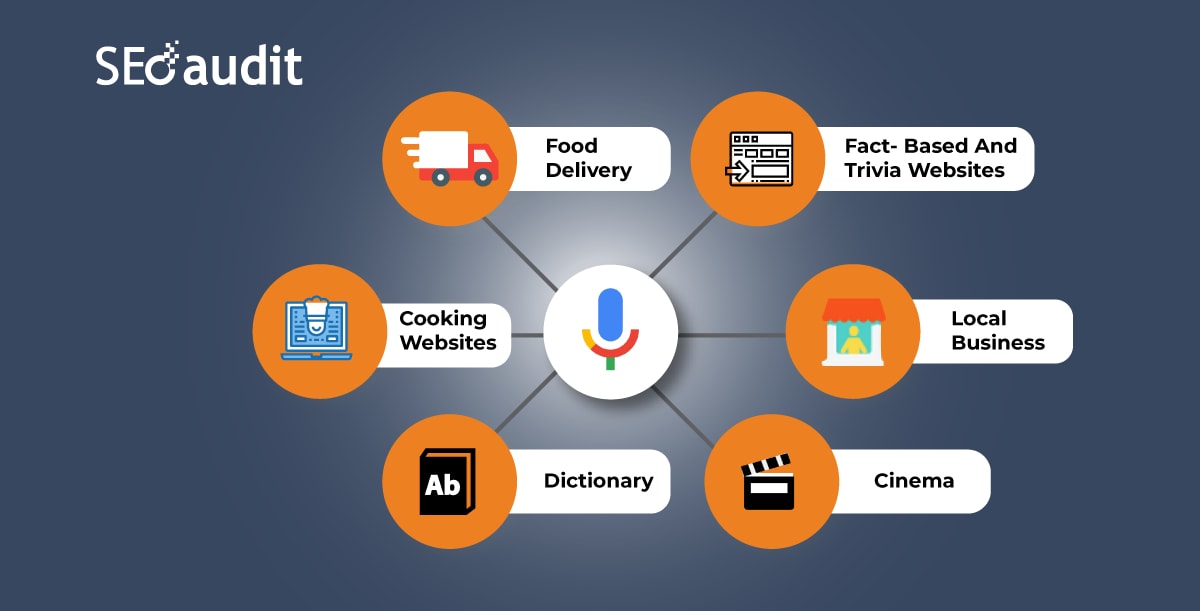 From the past few years people have started to use voice search for any type of internet enquiries.
Many studies state that people are giving more interest in voice searches nowadays.
In this world full of competition, people always look for things that are easier to use. People love to explore new things. People love to complete their tasks using technologies that take less time.
According to many studies,teenagers use voice search more than the adults for their queries. Teenagers use voice search 15% more than the adults. More than 50% of the teenagers use voice searches on google. Though the number of teenagers is more than adults, adults are also showing interest in voice search for their queries .
Studies show that 2 of 10 google mobile queries are voice searches.
Not only the mobile users but also the desktop users and the smart speakers are using voice search for their queries on the internet.
Voice SEO is becoming more available in the formal devices too. People not only for their general queries but also for their professional needs are using voice search.
Voice SEO-Popularity on Rise?
Demand of voice SEO is rising noticeably. Voice search has grown way too far.
Voice activated devices are becoming one of the essentials for the people around the world.
It is getting more public attention nowadays. It has become one of the successful trends.
Voice search engine basically works when you speak up your query rather than typing them.
Doesn't it sound interesting? It really is. It is usable for anyone at least who knows how to ask a question by his voice.
There are some marked or best reasons which lie behind the rise of voice SEO popularity.
The first and the best part of voice SEO is it gives fastest results. When you are searching with your voice it will obviously be faster than typing.
As voice SEO helps to provide faster searches, it can provide faster answers.
For mobile searches voice search is perfect.
Voice search is more suitable.
Voice searches ensure 70% natural language.
Voice SEO is less like computer language.
Voice SEO can capture more traffic than written ones.
Voice SEO is more conversational.
There are more reasons too but these are the most ranked ones.
Voice SEO scenario in 2020:
Voice SEO scenario has already changed a lot in 2020.
The search assistance tools came up with the motive of making people's query system easier. Day by day there has been lot of changes in the tools.
Google is slowly changing it's type from a search engine to an answer engine.
What will you really do when you need any information or queries on the internet?
You just need to take your device, open your search engine tool and speak up your question as you are asking your friend.
You will just get back your answer. As simple as that.
In this year people use voice searches with friends, with their assignments even in the bathroom.
Fantastic isn't it?
People using voice searches at home, on the go and anywhere.
Though voice searches are popular by the teens most, adults are also going with the trend.
2020 will be the remarkable year in voice SEO history we can assume.
Tricks for voice SEO:
There are some important tricks for voice SEO. These tricks help to work it better. They are:
Try to use natural sounding keywords. ( It's important to use natural sounding keywords. Because by using them it will be easier to get attached with maximum number of people)
Include short and to the point answers. ( If you include a short and concise answer, people's satisfaction with their queries will be ensured.)
Avoid robotic phrases or words. (It's important to avoid robotic phrases or words in voice SEO. In voice search people use more conversational language. All of the internet users don't understand those phrases. So,for being more reachable for people, avoid those words.)
Use natural language. (Natural language can engage more people. So,use of them is a must)
Use user friendly and easy phrases. ( To make your content high on traffic, It's important to use user friendly and easy phrases)
Avoid jargon. ( If you use jargon it will be hard to understand for the user. It will lose people's interest. So,avoiding them can be a good idea)
Avoid fancy words. ( Users somehow don't like fancy words. A huge part of the users don't even understand those words. It's important to avoid those words to be more understandable for everyone)
Future of Voice SEO:
If we give a close look at the growing popularity of voice SEO, we can say that in the SEO industry it will be the top ranked content type.
Voice SEO is easier than any other content that can attract people.
There are many studies which prove that voice SEO is going to stay long.
So, we can undoubtedly say that it is going to rule the people's search engine.
Though nothing is certain or forever, voice SEO has already proved it's bright side.
Conclusion: Voice SEO definitely has the opportunity to engage more people. People are loving voice search assistance.
Experts believe that voice SEO brings more traffic than written contents . It has more possibility to rank on the top of the search pages.
It's clear that voice search is not just a term. It is a legal trend.
And this trend is giving positive results in SEO.
Check Your Website's SEO Score
Enter the Domain or Page URL and Keyword to get an SEO report in less than a minute.
(URL Example: https://yourwebsite.com (or) https://yourwebsite.com/your-page-url/) (Keyword example type: seo company (don't type) seo company, seo agency