SEO Audit Agency has been endorsed by CM International as their Digital Marketing companion
Dhaka, October. 9, 2018/
CM International
Immigration Service has been serving the people of Bangladesh since 1994. They are dedicated to providing their valued clients with the highest quality of professionalism in their industry. CM International wanted to explore innovative marketing solutions to reach their targeted audience and expand their digital presence.
They aimed to forge a long-term business with a reputable agency for outsourcing of website design, social media, SEO and day to day digital marketing. They found SEO Audit Agency in the top page of Google ranking.
Mohammed Masudur Rahman, Managing Director of CM International, said:
"We were searching for a digital marketing company for social media and SEO projects. After meeting several companies, we met Maqsood and found him very knowledgeable. Maqsood's expertise in SEO is exactly what we were looking for. His extensive background and knowledge were clear from our first meeting. We wanted to know how digital marketing would help us with our online branding. Masood provided the technical information required to make it understandable for us to make informed decisions.
SEO Audit Agency presented us with a transparent and tangible plan of how their digital marketing services would help us to reach our goals. We were further impressed by the content they had already created. We are looking forward to redesigning our online presence with SEO Audit Agency."
Maqsood Rahman, The Founder & CEO of SEO Audit Agency said:
"I have gained specialization on Digital Marketing. So I know how competitive and tricky it can be when it comes to reputation and branding in digital marketing channels. And through different digital marketing channels such as Google, social media we can create user engagement to increase the growth of their business. So I explained about audience research and needs of redesigning their online presence for better branding & online reputation."
About CM International
CM International Immigration Service is a boutique consultancy firm that has been helping families migrate abroad for over 25 years. They offer programs to Canada, Malaysia, Singapore, United States of America, St. Kitts and Nevis, and Antigua and Barbuda. They are focused on helping families achieve their immigration goals by delivering service with speed, excellence, and integrity. If you are considering permanent residency or citizenship abroad please visit at
www.cmimmigration.com/
for further details.
About The SEO Audit Agency
SEO Audit Agency is a full-service digital marketing agency offering tailored digital marketing solutions to improve branding & increase conversion rates from the digital marketing channel. To learn more about SEO Audit Agency and how they can help your online business goal you can set up 30 minutes free consulting services with one of the specialists.
Media contact: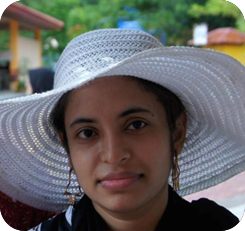 Nilufa Yasmin
PR Manager
[email protected]
Check Your Website's SEO Score
Enter the Domain or Page URL and Keyword to get an SEO report in less than a minute.
(URL Example: https://yourwebsite.com (or) https://yourwebsite.com/your-page-url/) (Keyword example type: seo company (don't type) seo company, seo agency