Meem Water Technology has accredited SEO Audit as their Digital Marketing Partner
Dhaka, August. 1st, 2018
/ Meem Water Technology Limited is an extra-oriented leading integrated Environmental Engineering and Trading Company, which mainly specializes in water purifier & water treatment sector in Bangladesh. Meem understands that, the impact of social media is strong enough to reach out to the audience. That's why, they want to reach them through social media to improve their online reputation and serve their needs to ensure healthy and clean water at living space.
Since,
Meem Water Technology
has their website done; now they are very conscious about the quality content on the social media. Meem wants to improve their outlook in social media by creative content, graphics and branding. As a result, they were searching for a quality Social Media Marketing Company in Bangladesh to improve their reputation.
Abdul Muhaimeen Islam, Marketing Manager of Meem Water Technology, found SEO Audit Agency via Google search and explained his needs to improve their presence to drive more user engagement & to do more audience research on social media channel.
Being awarded with the honor of "High Credit-Standing", Meem is one of the professional water purifier companies with advanced managing experience, profound background and steady market base. Meem consulted with some other reputed companies in Dhaka for their Social Media Marketing service but they have selected SEO Audit Agency as their digital marketing partner to start online marketing.
Abdul Muhaimeen Islam, Marketing Manager of Meem Water Technology said
: "When I reached out to SEO Audit Agency I found them very professional, skillful & deliberate. They prioritize their clients and listen to every single instruction very carefully. They also provided the technical information about digital marketing to make it understandable for taking decisions. Personally, I have sighted Mr. Maqsood Rahman having a generous amount of knowledge in digital marketing and an amazing communication skill in timely manner.
Maqsood Rahman, The Founder & CEO of SEO Audit Agency said
: "I have gained specialization on Digital Marketing. So I know how competitive and tricky it can be when it comes to reputation and branding in social media. And only Social Media Marketing can create user engagement, find the problem & the solution to increase their sell & the growth of their business. So I explained about the audience research and needs of social presence to improve their branding and online reputation."
About Meem Water Technology
Meem Water Technology has become one of the top-ranking water companies in Bangladesh rapidly. We play an instrumental role in bringing quality products to our customers and increasing its international brand awareness across many core sectors.
We sell RO & UV Water Purifier, Water Treatment Plant, DM Plant, Ozone Generator, UV Sterilizer, Auto filling machine, Filtration, Iron, MBSR Resin, and Hot & Cold Water Dispenser etc. We are committed to developing and maintaining the special skills necessary to evaluate, select and implement water treatment technologies. Meem Water Technology Limited approach combines theatrical experience with the practical experience of an engineering and contracting company. To get the best reliable water purifying service, visit
http://www.meemwater.com/
for more information.
About The SEO Audit Agency
SEO Audit Agency is a full-service digital marketing agency offering tailored digital marketing solutions to improve branding & increase conversion rates from the digital marketing channel. To learn more about SEO Audit Agency and how they can help your online business goal you can set up 30 minutes free consulting services with one of the specialists.
Media contact: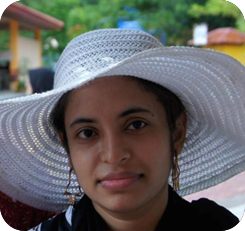 Nilufa Yasmin
PR Manager
[email protected]
Check Your Website's SEO Score
Enter the Domain or Page URL and Keyword to get an SEO report in less than a minute.
(URL Example: https://yourwebsite.com (or) https://yourwebsite.com/your-page-url/) (Keyword example type: seo company (don't type) seo company, seo agency