Testimonials
Good things customers say about us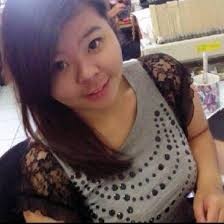 Maqsood is a true leader in his field. His talents are multi ranged and he's a kind of guy that really "gets it" when things really matter. Always professional to deal with and extremely helpful. He cares about his clients and his peers, always wanting others to succeed as well. Marian Bragg Director at ING Solutions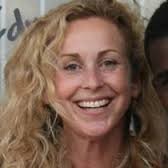 Maqsood is a true professional when it comes to SEO! His comprehensive method on ranking websites is second to none and his service to clients is incredible. I would recommend Maqsood to anyone who would like to explode their leads and sales. Katherine Reyes Mainframe Programmer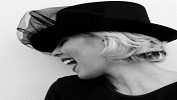 Maqsood is very knowledgeable when it comes to SEO performance. He knows exactly how to drive the right kind of viewers to your page and how to keep them coming back. He works quickly and flawlessly. Highly recommended! Gabrielle Olson Chobani
Previous
Next
Skills of our Social Media Manager
Our social media professionals are very creative, clever and efficient for driving engagement and clicks.
Community Management

Our social media manager is skilled in creating, observing and responding to conversations within your brand community & monitoring tweets, responding to Facebook posts and engaging with brand advocates.

Organized & Efficient

Our social media specialist is task and goal oriented & accomplishes all work in checklist & remain organized by scheduling the posts daily.

Copywriting

Our social media experts have a good expertise in writing. They know the tactics of writing short copy/posts that will grab audience's attention.

Sales & Customer Service

Our experts will always respond timely to the messages and monitor conversations relevant to your business. They will always be proactive when it comes to engaging your followers.

Strategic

Our professionals follow social media strategy to navigate the posts inline with your goals. They know the strategy for balancing marketing campaigns and keeping an eye on what everyone else is talking about.

Interpret Analytics

Our social media manager is able to understand social media metrics and give an overall view of the company's social media performance against business goals.

Search Engine Optimization (SEO)

Our Social media manager strives to always optimize content on social networks with SEO to attract a larger audience, leading to more potential customers.

Design (Graphics and Videos)

Our social media manager has the skills to conceptualize and create eye-catching images & interactive videos for your social media and blog posts.

Social Media Savvy

A Social media expert is a regular user of social media personally and is well-immersed in the social environment.

Branding and Marketing Experience

Our experts have skill in branding which will help to engage customers and deliver key messages that are relevant to their needs, concerns and challenges.
How our
Social Media Manager add value on your team
We are the best social media manager service provider in Bangladesh. We provide enormous potential to add more value through implementing social technologies from better customer insights, improved marketing to social commerce.
Our professional and expert social media manager will help your business to reach new and prospective clients and stand out from your competitors.
Lead Generation
Generating leads for your website through social media is necessary and we are helping you on that. Your business will have inbound queries and traffics through our lead generation process. This will help you to become more efficient with your marketing.
Demand Forecasting
Through our demand forecasting service with potential sources of information about demand, your company can obtain more accurate and granular data. This could lead to better inventory control and better placement of stock where local demand is higher.
Market Research
Our professionals provide market research which will gather informations about your competitors in real time. We use latest tools that will measure sentiment & allow your company to see if the latest feedback about a product is positive or negative.
Social Media Manager cost in Bangladesh
We provide high-quality Social Media Manager services for our clients at a very affordable and budget friendly rates.
Hire a creative tech team
Contact Us Today
& What you will get:
On-call inquiry assistance
Project consulting by experts
Detailed project estimation
OR
*All fields are required!