Why Hire mobile app developers from Bangladesh
Do you have full control over the project? Hire the mobile app developers from us and build your own mobile app. Our professional & highly skilled mobile app developers will support you to increase your business presence in a fascinating and effective way.
Testimonials
Good things customers say about us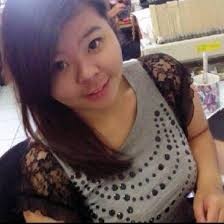 Maqsood is a true leader in his field. His talents are multi ranged and he's a kind of guy that really "gets it" when things really matter. Always professional to deal with and extremely helpful. He cares about his clients and his peers, always wanting others to succeed as well. Marian Bragg Director at ING Solutions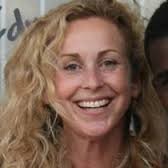 Maqsood is a true professional when it comes to SEO! His comprehensive method on ranking websites is second to none and his service to clients is incredible. I would recommend Maqsood to anyone who would like to explode their leads and sales. Katherine Reyes Mainframe Programmer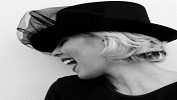 Maqsood is very knowledgeable when it comes to SEO performance. He knows exactly how to drive the right kind of viewers to your page and how to keep them coming back. He works quickly and flawlessly. Highly recommended! Gabrielle Olson Chobani
Previous
Next
Skills of our Mobile app developers
Our expert mobile app developers take customer satisfaction as a first priority and work with utmost dedication until the clients are satisfied with the end result.
Product Management

For a mobile app developer, the product manager is the major liaison between the client and the project team. So who is the expert, dedicated developer he/ she should have the proper knowledge about product management and our developers are expert in product management.

User Interface and Experience

For the end user satisfaction, UI/UX skills are most important. UI/UX skills are also overlooked by the mobile app development companies. Our developers will focus on more enabling action.

Design

The design is the main thing for overall looking and feel of the application. Customers will never think about any bad looking interface or icons on their high tech smartphones. So design is the most important thing of a mobile app and our developers are well known about it.

Writing

For being a good mobile app developer you should be made sure that in your app development, you included professional, satisfied quality writing. Our developers must include quality writing content because they have this skill.

Business Analysis

You should have the business analytical skill because this skill will help you how to be involved with the client's vision and requirements and transform them into development needs.

Communication

It is necessary to communicate with the client and the developers' team. It may be speech may be writing. A good developer should be skilled in both of them. Our developers are skilled in both written and spoken.

QA and Performance Testing

The QA skill is crucial in mobile app development. The mobile app development team must have the QA and performance testing methodology which our development team has.

Modern Coding Languages

As mobile is the technology of future and it is being upgraded day by day, you won't want that your app will be coded in the previous version. For mobile app development, our developers know HTML5, C++, Java, Objective-C, Swift, and C# also.

Cross-Platform Capabilities

If you want to start your app on Android, Windows or iOS. Any successful app will eventually want to run in the other two. Coding native apps for a specific platform in the disadvantages of making the apps run to the other platforms. Our developers also fulfill this requirement.

Data Expertise

Data is both how you will collect and recognize the end-results. So skilled data engineers needed to develop the most efficient databases. For creating a smoother and better performing application a well-designed database is needed and our developers are expert in the database.
How our
Mobile app developers add value to your team
We are the best mobile app developer provider company at Dhaka. Our talented mobile app developers create a different type of eye-catching, quality full, functional mobile apps according to clients idea.
Strengthens your brand
Our talented Mobile app developers will create a different interface for your company which helps differentiate and promote your brand. They will work in a different way to pull the visual elements which will positively convey your company image.
Keep customers interested
Our expert mobile app developers will use different & unique design which will be specially created for you and ensure to maintain a different identity that makes differentiates and attracts the attention of your offerings, and which will bring your customers to get back to check for new updates.
Increase viewer interaction
Our extraordinary mobile app professionals use high-quality infographics to create more successful mobile apps. Our talented mobile app developers will create multi-platform mobile apps to attract concentration and grab attention at a much higher rate of the users.
Mobile app developer cost in Bangladesh
We provide highly experienced mobile app developers for our clients at very affordable budget-friendly rate.
Comments about mobile app developers
Advance Technical Knowledge
Our mobile app developers are technically very skilled. They have skills in HTML5, C++, Java, Objective-C, Swift, and C# etc. They will provide high-quality and fast solutions with their talent and expertise to fulfill your requirements.
Our Team, Your Control
Our mobile app developers are very dedicated and adaptable with your requirements. According to your needs, with your existing team, you can easily manage them. They will always serve you the best output.
Quick Team Response
Our mobile app developers are very swift to respond to our clients. We are always online and open and aware to solve our client's problem. You may communicate any time about the project and get a quick response with the best solution.
Cost-effective Solutions
You can get skillful solutions within your time frame. The proficient work of our mobile app developers team will make you satisfied. Our developers will provide their best service to satisfy you and fulfill your requirements.
Easy Adaptable Engagement
Our developers will always respect your imaginations and ideas and they will give you the first priority. Our developers are very responsible and trusted and you can quickly and easily adapt them to your team. So, whenever you need to fulfill your requirements our dependable solution will stand out on that.
Competent Infrastructure
Our expert mobile app developers will put their full concentration, dedication, and devotion over your project. They will ensure you a highly scalable, competent and proficient infrastructure. They will put them all effort with the quality solution to make you satisfied.
Absolute Transparency
They are hundred percent transparent in their work. You will always see the proficient and transparent working process of them. Our developers' first and first target is to provide you with the best solutions with the best service.
Flexible Contract System
Our developers are very proficient with their services. Your data and idea both are completely safe with us because we know the value of it. We will sign the NDA and maintaining the policies mentioned in NDA we will continue our works.
Hire a creative tech team
Contact Us Today
& What you will get:
On-call inquiry assistance
Project consulting by experts
Detailed project estimation
OR
*All fields are required!