SEO Audit Agency has been designated by DTX Business Solution to Outperform their competitor In SERPs
In 2nd September, 2018
/ S M Tanvir Alam, the Director of the
DTX Business Solutions
came across to Maqsood Rahman, The Founder, and CEO of SEO Audit Agency through Google to get a SEO service to outperform their competitors. Their goal was to model a strong business collaboration with the best companies in USA for SEO services. Primarily, they searched for many SEO service providers. Then, they noted SEO Audit Agency through Google search, since they are ranking top in the search engine page.
S M Tanvir Alam, the Director of the DTX Business Solutions said
: "Our Merchant Cash Advance Leads are 100% exclusive. Our MCA Leads are the pre-qualified prospects those who are looking for Unsecured Business Loans. But still, we have many challengers who are raising rapidly on search engine result pages. That's why we needed to boost our Google rankings immediately.We delve into many SEO companies and after having a speech with them, we decided to go for SEO Audit Agency for our SEO project. Because we identified that Maqsood Rahman is very knowledgeable and businesslike.And the most outstanding fact that he has 12 years practical experience of working as digital marketing manager in New York City. His whole SEO team is also very efficient, competent and skilled. Depending on the US digital markets, they appeared to be the most proficient SEO service team in Bangladesh with competitive pricing. Maqsood Rahman is very learned and old hand in SEO. He got the picture of the fringes why our organic search ranking was dropping. He provided us with a clear, concise and practical plan of action to improve the rankings as well as passed on ways to drive quality traffic to our website. He also demonstrated the 'best practice' that can help us to compete in the MCA Leads in the USA".
Maqsood Rahman, The Founder & CEO of SEO Audit Agency said
: "The DTX Business Solutions is reliable & trustworthy Merchant Cash Advance Leads source for a Small Business Loan or MCA Business.First, we analyzed their website and implemented a technical SEO Audit in the area of 'best practice'. To boost the ranking on the search engine result pages, we need to advance the 'best practice' and upgrade the backlink profile. This will allow The DTX to win over their competitors by driving the traffic directly from the search engine result pages. Personally, I like this project as it will open lots of new doors for our Agency in the USA market as well as for other outsourcing company in Dhaka, Bangladesh".
About The SEO Audit Agency
SEO Audit Agency is a full-service digital marketing agency offering tailored digital marketing solutions to improve branding & increase conversion rates from the digital marketing channel. To learn more about SEO Audit Agency and how they can help your online business goal you can set up 30 minutes free consulting services with one of the specialists.
Media contact: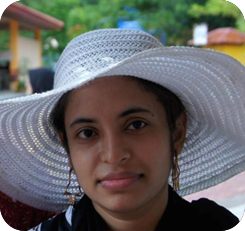 Nilufa Yasmin PR Manager [email protected]
Check Your Website's SEO Score
Enter the Domain or Page URL and Keyword to get an SEO report in less than a minute.
(URL Example: https://yourwebsite.com (or) https://yourwebsite.com/your-page-url/) (Keyword example type: seo company (don't type) seo company, seo agency