DCS Organization select SEO Audit as their Digital Marketing Partner
Dhaka, April 01, 2018
/ DCS Organization is a growing cleaning company in Bangladesh looking for improving their social presence as a part of their digital marketing. DCS believe social media in Bangladesh have a strong impact for their audience regular life, so they want to reach them to improve their online reputation and serve their needs to ensure healthy and clean environment at work or living space.
After creating the DCS Organization website from the 3rd party, DCS Organization realizes the importance of quality content on the web, DCS Organization decides to create quality SEO friendly content for their website to improve their ranking in Search engine results page. Besides the social media marketing, as a part of their digital marketing campaign DCS Organization want to improve their ranking in search engine results page using SEO services provider company in Bangladesh.
Mr. Forhad, Director – Business Development of DCS Organization
, found SEO Audit Agency via Google search and explain his needs to improve their presence to drive more traffic & sell using the best practice of Digital Marketing channel.
As a part of digital marketing consulting services, our experts analyze the cleaning industry in Bangladesh & explains the best way to reach the targeted audience for their industry. DCS also consult with some other reputable company in Dhaka for their Social Media & SEO & Search Engine Marketing service but they select SEO Audit Agency as their digital marketing partner to start online marketing.
Mr. Forhad, Director – Business Development of DCS Organization said
:
"When I contact with SEO Audit Agency I found them as professional & never in rush. They listen to their clients very carefully & provide the technical information to make it easy to understand for us to make a decision. Personally, I found Mr. Maqsood Rahman have amazing communication skill in a timely manner help us to select SEO Audit Agency for our digital marketing partner."
Maqsood Rahman, The Founder & CEO of SEO Audit Agency said
"I work with some cleaning companies digital marketing before in New York & London. So I know how competitive and tricky it can be when it comes to reputation and quality traffic. So I explain the best practice and needs of social presence to improve their branding and online reputation. And only SEO & Search Engine Marketing can drive the quality & quantity of traffic from online to increase their sell & the growth of their business."
About DCS Organization
DCS Organization
providing professional residential & commercial cleaning services in Dhaka, Bangladesh. Our services include project-based cleaning, pest controlling, glass cleaning, deep cleaning, carpet shampooing, office boy, industrial cleaning & training services with tailored solutions to make it fit your needs.
We clean houses, apartments, houses under construction and offices of all sizes. Offering quality services of uncommon reliability, we are committed to providing you the best quality cleaning services. We will keep your house or your office healthy and green by using organic, eco-friendly green cleaning products and will continually make you glad you've chosen us. To learn more how DCS Organization can help you as your cleaning partner, visit
http://dcsorgbd.com/
website for more information.
About The SEO Audit Agency
SEO Audit Agency is a full-service digital marketing agency offering tailored digital marketing solutions to improve quality traffic & increase conversion rates from the digital marketing channel. To learn more about SEO Audit Agency and how they can help your online business goal you can set up 30 minutes free consulting services with one of the specialists.
Media contact: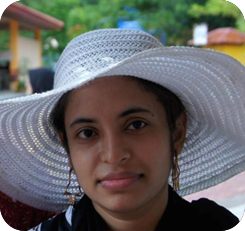 Nilufa Yasmin
PR Manager
[email protected]
Check Your Website's SEO Score
Enter the Domain or Page URL and Keyword to get an SEO report in less than a minute.
(URL Example: https://yourwebsite.com (or) https://yourwebsite.com/your-page-url/) (Keyword example type: seo company (don't type) seo company, seo agency