The SEO Audit Agency is assisting The Aplectrum to outrank their competitor
Dhaka, August. 1st, 2018
/ Monjurul Alam Mamun, the CEO & MD of the Aplectrum Solutions Ltd reached out to the SEO Audit Agency through Google & word of mouth to get an SEO service to outrank their competitors. Their objective was to forge a long-term business partnership for SEO services in Bangladesh. At first, they did research on many SEO service provider companies and then they found out SEO Audit through Google.
Monjurul Alam Mamun, the CEO & MD of the Aplectrum Solutions Ltd said
, "We see continuous innovation, excellence and smart engineering as a success for our client projects. We want to build a strong relationship with clients adding significant value to their products through our strong domain and technical expertise. We have many competitors who are rising rapidly on search engine result pages. That's why we needed to improve our Google rankings quickly.
After exploring many SEO companies and having a conversation with them, we decided to go for SEO Audit Agency for our SEO project. Because we perceived that Maqsood Rahman and his whole SEO team is very skillful, competent and businesslike. We sighted them as the most proficient SEO service team in Bangladesh with competitive pricing.
Maqsood Rahman is very knowledgeable and old hand in SEO. He comprehended our uncertainty and demonstrated why our organic search ranking was dropping. He provided us with a clear, concise and practical plan of action to improve the rankings as well as passed on ways to drive quality traffic to our website.
He also explained website design 'best practice', which can help us to compete in the web and mobile application in Bangladesh".
Maqsood Rahman, The Founder, and CEO of SEO Audit Agency said
, "The Aplectrum Solutions Ltd is lined up on managing critical and innovative projects by visualizing client's expectation. It is a customer centric software company who works for both local and international markets. It has couple of products for RMG industry.
We reviewed the website of the Aplectrum and found out that there remains a huge space in the area of 'best practice'. To improve the ranking and boost up on the search engine result page, we need to improve the backlink profile with the help of 'best practice'. This will yield search engine optimization to drive traffic directly from the search engine results page, allowing The Aplectrum to catch up with their competitors.
Personally, I like this project as it will raise awareness about SEO in Bangladesh.
About The SEO Audit Agency
SEO Audit Agency is a full-service digital marketing agency offering tailored digital marketing solutions to improve quality traffic & increase conversion rates from the digital marketing channel. To learn more about SEO Audit Agency and how they can help your online business goal you can set up 30 minutes free consulting services with one of the specialists.
Media contact: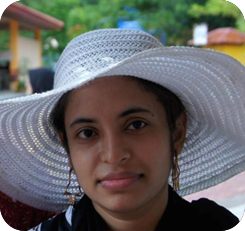 Nilufa Yasmin
PR Manager
[email protected]
Check Your Website's SEO Score
Enter the Domain or Page URL and Keyword to get an SEO report in less than a minute.
(URL Example: https://yourwebsite.com (or) https://yourwebsite.com/your-page-url/) (Keyword example type: seo company (don't type) seo company, seo agency