Tasnim Mahzabin

HEAD OF SEO Content Writer

Best Sales Tool

Best Sales Tool

In Marketing

Is Great Content

Is Great Content

How We Do

Learn more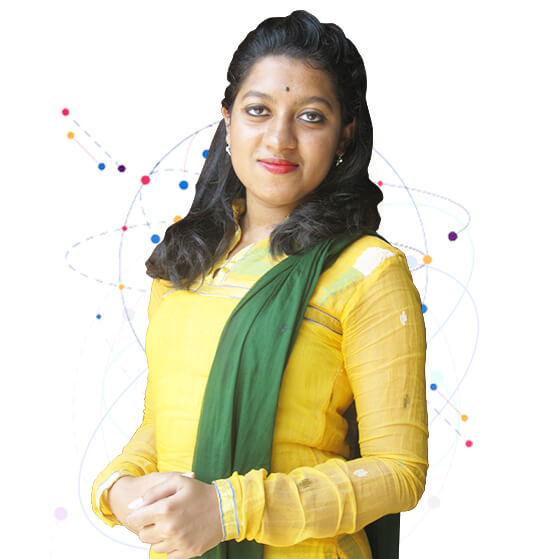 Powerful Content can move your audience to act


Would you like a Free Content Writing Consultation?

Expert SEO Content Writer focusing on high-quality Conversions
Wondering how Tasnim can help you? Here's a breakdown of what she can do:
4+ years of experience in the content Field
Bring more than 4 years of experienced viewpoint in writing
Assess marketing data to help formulation of content plans
Align content strategies with short-term and long-term goals
Review competitor websites to analyze their activities to stay abreast
Plan website content, style, and layout
Always align with Marketing, SEO, and Design teams
Streamline the content creation process
Experience in leading a writing team
Edit, proofread, and supervise works by writers
Outstanding interpersonal and diverse writing skills
A Team Player
Know the target audience and understand Search Intent
Excellent time management and attention to detail
Ability to write in more than one language (English & Bangla)
Keep up with new trends
Always come up with fresh concepts to capture the audience attention
Write for Topics over Keywords
Manage the content publication to various online channels
Set editorial calendar to make sure content team is on track
Well adapted to writing, interpreting, and editing HTML scripts
On-Page SEO Knowledge, produce insightful SEO Content
Ensure High grammatical proficiency
Always achieve a high readability and a 0% plagiarism rate
What separates an SEO content writer from a normal content writer?


is Specialization

Tasnim's expertise stems from years of experience in the industry as well as research she has conducted for various projects.
Every day, she supports brands with SEO strategies, planning, branding, content creation, and other tasks.
She understands all forms of content and the purpose of that content. Polish all content types with supportive links, proper grammar, readability, and crisp style. Her content aims to capture the style and tone of each business that we work with.
Here is a quick summary of the industries and topics she has written for, including entry-level, mid-level, enterprise-level, and C-suite executives:
Digital Marketing
SEO
Software
Media Buying
Apps
Accounting
Human Resource Management
Healthcare
Tour & Travel
General Business
Education
Pharmaceuticals
Information Technology
Business Analytics
Transportation
Food Business
To craft all different genre content her philosophy is simple,
"The right content generates traffic and the wrong concept leaves traffic on the table."
She collaborates with our skilled group of teams on every project to produce creative and engaging, reader-focused content for every client.
SEO content writing service:
SEO Content Creation services can help businesses to overcome challenges they face in the search results. Here SEO writing work involves planning and creating high-quality, unique content that is not only just about your target keywords. But it is centered around the user intent.
---
Technical writing:
It's a fact that publishing technical content involves experience, understanding, and expertise. Luckily we have Tasnim Mahzabin who can explain the product's technical aspects in a clear and concise manner. Whatever the requirements are, she is always exceeding them and you will find her to meet all your business needs.
---
Website Content Writing Service:
Every website requires new content to keep its clients and users satisfied. However, you should be aware that not all of the page contents are of the same quality. Her content writing expertise creates SEO-based content that draws in your audience and also generates excellent traffic.
---
Social Media Content Writing:
When the content is good, social media campaigns will become incredibly effective in grabbing attention. She can help you with creating interesting content for many platforms, including Instagram, Facebook, Pinterest, LinkedIn, Twitter, and others. Every piece of content she creates with her special talents and knowledge reflects the aesthetic of your brand.
---
Video Content:
Video content comes in many forms, including scripts, webinars, vlogs, recorded presentations, and so on. Tasnim's excellent content writing skills will help you get the most out of your video content marketing strategies.
---
Press Release Writing:
A compelling press release story can attract tons of attention and boost sales. She is skilled in crafting newsworthy press releases that get published on various reputed news sites improving your business's online credibility.
---
Guest Posting Services:
Backlinks from authoritative, niche-relevant websites can be gained by guest posting. You can now hire Tasnim to assist you in writing and publishing high-quality blog posts on high-domain authority websites. As a result, brand recognition and rankings improve.
---
Brochure & Company Profile Content:
Tasnim can present your company in the best light possible by using high-quality content. Her Brochure and Company Profile content will allow you to offer the greatest amount of flexibility to potential stakeholders and prospective clients while remaining authentic and credible.
---
Newsletter Content:
The newsletter is the best way to develop a genuine connection with your audience. Tasnim understands how to write email newsletter content to acquire the highest possible opens and click rates. Reduce spam and bounce rates. In the end, it increases your sales.
---
Email Signature Banner Content:
An email signature banner is an image that you use in your email signature along with a brief message to your subscribers. It's a fun approach to turning email subscribers into paying customers. And Tasnim knows how to create creative signature banner content that catches the eyes and inspires action.
---
You shouldn't accept low-quality content that won't ever increase your user base or engagement. Instead, you'd be wasting your money and time. Time for an excellent content writer who can deliver both creative and extremely effective results. And Tasnim Mahzabin would be delighted to contribute to projects like yours.
---