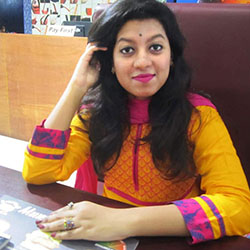 Tasnim Mahzabin, Head of Content Creator at SEO Audit Agency.
She completed her graduation in Bachelor of Business Administration from IUBAT. At present, she is pursuing her MBA degree.
Tasnim is passionate about how storytelling and targeted messaging create business-changing content.
She understands all forms of content and the purpose of that content. Polish all content types with supportive links, proper grammar, and crisp style. Her content aims to capture the style and tone of each business that we work with. She believes, "Content is anything that adds value to the reader's life."
In her free times, she enjoys reading books and watching movies. Another fact about her, she is a foodie and loves momos.